Jeffrey Beaton
Director Of Admission
Mr. Beaton begins his seventh year in the Choate Admission Office. A graduate of Bates College with a Bachelor of Arts in psychology and a minor in education, he served as an Admission Counselor for Bates before joining the Choate Admission team in 2013. He credits a post-graduate year at the Loomis Chaffee School for his decision to pursue a career in boarding school education. At Choate, he has overseen travel and recruitment for the West Coast since 2014. A two-year varsity tennis captain at Bates, he continues to coach tennis at Choate and is an adviser in Archbold.
Joanne Bailey
Associate Director
Ms. Bailey began working in the Admission Office in 1999. She holds a degree in French literature from Wheaton College in Massachusetts. Her previous professional experience includes teaching French and doing development work in a K–9 private school and running a home furnishings consulting business.
Jack Flanagan
Admission Officer
A native of Delmar, N.Y., Mr. Flanagan graduated cum laude from Mercersburg Academy in 2014. He is a recent cum laude graduate of Boston College, from which he earned a B.A. in history and political science and was the recipient of the Andrew Bunie Award for outstanding work in history. During his senior year at B.C. he was an Undergraduate Research Fellow in the History Department. He played for the Boston College Eagles men's lacrosse program in the MCLA and spent a semester abroad at University College Dublin.
Courtney Given
Admission Officer
Ms. Given joins Choate from Bryn Mawr College where she graduated magna cum laude with honors in psychology and a minor in child and family studies. Most recently, she worked as Special Events and Programs intern in the Bryn Mawr Admissions Office. She was also employed at the Residential Life Office.
Matthew McDonald
Director of Financial Aid & Associate Director of Admission
Mr. McDonald joined the Choate Admission team in 2015 after more than 11 years at Buckingham Browne & Nichols School, in Cambridge, Mass. In addition to his role as the Upper School Associate Director of Admission, Mr. McDonald was a member of the History Department, served as an academic advisor, and was a coach for the boys varsity soccer team. He is a graduate of the Roxbury Latin School and Dartmouth College, where he received an A.B. in Government and was a member of the men's soccer program. Mr. McDonald is an avid golfer who also enjoys spending as much time as possible in, on, or around the ocean. He lives on campus with his wife, Sarah, and their two daughters, Molly and Anne.
Grace McGee
Associate Director
Ms. McGee joined the Choate Admission team in 2015 after serving as an admission counselor and coordinator of international applications at her alma mater, Washington and Lee University. A Virginia native, Ms. McGee earned her B.A. from W&L with a double-major in fine art and philosophy, and she earned her M.A. in Philosophy from Virginia Tech. Her professional experiences in education include an online instructorship at Virginia Tech and multiple teaching and administrative roles in Virginia Beach City Public Schools. On the Choate Admission team, Ms. McGee has served as a committee chair and coordinates the Spring Visit and Counselor Visit programs. In the broader Choate community, Ms. McGee coaches the Varsity Field Hockey team, teaches in the lifelong wellness program, and serves on the community service advisory. She lives on campus with her husband Morgan, Choate's Director of Academic Technology, and their son, Walt.
Helene Ramirez Guerra
Associate Director and Director of Multicultural Recruitment
Ms. Ramirez Guerra joined the Choate admission team in 2017 after serving in Loomis Chaffee's Admission Office for six years, where she was instrumental in coordinating and managing diversity efforts for multicultural and international recruitment in Latin America and the Caribbean. In addition to her role in admission, Ms. Ramirez Guerra was a counseling intern at Loomis Chafee and also co-founded and was a faculty adviser to a student mentorship program for students of color. She earned a bachelor's degree in psychology, cum laude, from Hunter College and a master's of social work from Boston University with a concentration on adolescent development. Ms. Ramirez Guerra is currently co-chair of the Diversity Roundtable group for the Ten Schools Admission Organization. She lives on campus with her husband, Oscar.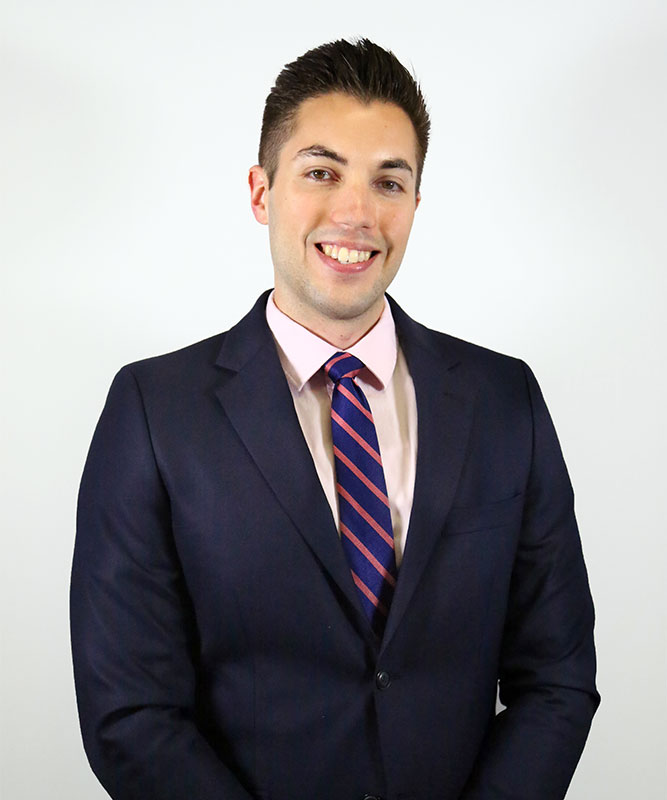 Nick Skitko
Assistant Director
Mr. Skitko joins the Choate Admission Office with extensive undergraduate admission experience as a prior Admission Counselor at Ursinus College and Assistant Director of Admissions at Duquesne University. He has also served as Assistant Director of Graduate Admissions at Carnegie Mellon University and Recruiter at University of Pittsburgh. A graduate of The Hill School in Pottstown, Penn., Mr. Skitko also grew up on Hill's campus and is excited to be a part of the boarding school community at Choate. Mr. Skitko holds a Bachelor of Arts in religious studies and philosophy from Gettysburg College and is currently pursuing his Masters of Liberal Arts degree from Johns Hopkins University. He and his wife Stephanie live on campus.
LJ Spinnato
Assistant Director
Mr. Spinnato joined the Choate Rosemary Hall Admission team in the fall of 2008 and serves as the office's Athletic Liaison. He came to Choate after spending two years at Northfield Mount Hermon where he taught a variety of strength training and personal fitness classes and was the school's Sports Information Director. LJ is a 2006 graduate of Amherst College with a Bachelor's degree in law, jurisprudence and social thought. He was the captain of the football team, earning four varsity letters. Now the head coach of the Choate Wild Boars, Spinnato has led his team to five straight undefeated and New England Championship seasons.
Cynthia Stahura
Assistant Director
Ms. Stahura is a native of Lunenburg, Nova Scotia, Canada. After receiving her Bachelor of Science in biology and a postgraduate degree in education from Mount Allison University in New Brunswick, her career as a middle school science teacher spanned more than 10 years. She worked part time in the Teaching and Learning Center and coached JV volleyball. She was also Director of the Math and Science Institute for Girls (MSIG) for two summers and taught biology in Choate's Summer Programs for three years. Prior to joining the Admissions department full time, Ms. Stahura was a part time admission reader and interviewer for four years. She coordinates the Admission Office's Gold Key Program that oversees the School's 200-plus admission tour guides. She lives on campus with her husband Eric, Senior Associate Director of College Counseling, and their two daughters, Isabella and Emilia.
Ryan Strange
ADMISSION OFFICER
Mr. Strange joined the Choate Admission Office this fall. A native of East Granby, Conn., he is no stranger to independent schools. A graduate of Westminster School, he was former head tour guide for the Admissions Office. He attended Bowdoin College where he majored in government and minored in education and was a residential life proctor for 20 first-year students and co-founder of Humans of Bowdoin. Mr. Strange is eager to return to boarding school life after working in Los Angeles and New York City. He is excited to immerse himself in the Choate community and share that community with prospective families. An experienced cook and movie buff, he enjoys working out and hiking in his down time.
Beth Berestecky
Assistant to the Director
Ms. Berestecky joined the Admission team in 2014. A graduate of Smith College, her previous work experience and background is in investment consulting, event planning, and fundraising. She has three children, Michael, Lauren, Choate, Class of 2013, and Reed. She and her husband, Mike, live in Madison.
Shannon Boni
Form Assistant/Scheduler
Ms. Boni joined the Admission team in June 2018. A graduate of Albertus Magnus College with a B.A. in Criminal Justice, she previously worked for the State of Connecticut Judicial Branch for nine years. She lives with her family in Meriden.
Anne Nations
Admission Office Manager
Ms. Nations joined the Admission team in 1997. She holds an associate's degree from Becker College in Worcester, Mass. Prior to coming to Choate, she worked as the office manager for Cheshire Academy. She has served as a Faculty/Cohort Leader for the Association for Independent School Admission Professionals Annual Institute for the past seven years. Her daughter, Krista, is a member of Choate, Class of 2002.
Sarah O'Connell
Receptionist/Gold Key Coordinator
Ms. O'Connell was born and raised in Farmington, Conn. She holds a bachelor of arts in communications and minor in psychology from Colby-Sawyer College in New Hampshire. She joined the Admission team in 2014, after working for 10 years in admission at the New Britain campus of Lincoln Technical Institute. At Choate, she coordinates with all of the School's Gold Key ambassadors in scheduling tours for prospective families. She and her husband Tim live in Wallingford with their 7 ½ year-old-twins, Maddy and Brady. She is an avid lover of the beach!
Emma Peters
Administrative Form Assistant
Ms. Peters joined the Admission team in 1995. Ms. Peters grew up in the in the United Kingdom and graduated with a B.A. from the University of Warwick, England. She has had extensive experience working with community-based organizations and helps families navigate the application process. She and her husband Frank, a member of Facilities Services department, live with their family in Durham.
Elizabeth Jane Sahlin
Receptionist/Gold Key Coordinator
Ms. Sahlin joined the Admission Team in 2014. She holds a B.S. from Southern Connecticut State University and pursued a successful career in the insurance industry in a variety of underwriting positions. Married with two sons, both Choate grads, Class of 2001 and 2003, she lives on campus with her husband, Brian, who serves as the Sally Hart Lodge Innkeeper.
Kim Wiedenmann
Form Assistant/Financial Aid Support Staff
Ms. Wiedenmann has worked in the Admission Office for six years. She works closely with the Financial Aid Director assisting prospective families with all aspects of admission and financial aid questions. Prior to working in Admission, Kim worked in Choate's Human Resource Department for three years. She lives with her husband and daughters in Wallingford.